Hardware (1990)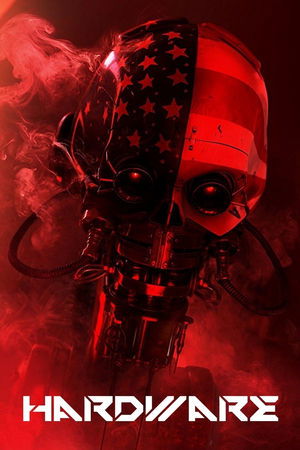 Hardware (1990)
Horror, Science Fiction, Thriller Movie 93 Min with the title Hardware (1990), story about Mark 13 is a government-built killing machine programmed with artificial intelligence, able to repair and recharge itself from any energy source. Through a series of coincidences, the cyborg's head ends up in the home of a sculptress as a bizarre Christmas present from her boyfriend. Once inside its new home, the cyborg promptly reconstructs the rest of its body using a variety of household utensils and proceeds to go on a murderous rampage.
Release: Sep 14, 1990
Duration: 93 Min
Genres: Horror, Science Fiction, Thriller
Dylan McDermott
Moses "Hard Mo" Baxter
William Hootkins
Lincoln Wineberg Jr.
Chris McHallem
Premier Boelgaxof
Barbara Yu Ling
Chinese Mother
Susie Savage
Chinese Family - Susie Ng
Fred Leeown
Chinese Family
#Tags:
disc jockey
,
cyborg
,
killer robot
,
artist
,
nuclear radiation
,
post-apocalyptic future
,
dystopia
,
sculpture
,
based on comic
,
murder
,
robot as menace
,
independent film
,
blood
,
cyberpunk
,
violence
,
desert
,
surveillance
,
apartment
,
cult film
,
security system
,
voyeur
,
drought
,
polluted air
,
population control
,
home security
,
junk art
,
synthetic drug
,
computer technology
,
overpopulated world
,
scavengers
,
industrial pollution